Best Recommended With A Track and Trace System for Tax Stamps
Tax Stamps are used to collect excise tax's placed on consumer goods or for a controlled substance such as alchohol, cigarettes, tobacco, cannabis, drugs, medicines, playing cards and many other products. A tax stamp, similar to a postage stamp is affixed to the product confirming proof that payment from the manufacturer has been made to the United States Government. Affixing the stamp over the opening of a product also acts as a anti-tampering seal. Utilizing embedded unique identifying codes, tax stamps provide tax confirmation, security, and product authentication for consumers and retailers. This ensures that the product is not counterfeit. The product can be tracked using track and trace technology from its origin through the complete supply chain to the final destination, thereby proving the products legitimacy.
Track and Trace System use:
Tax stamps are printed using several different reproduction processes such as offset, intaglio, and inkjet printing. There are many different printing techniques, substrates and special inks involved. Embossing is a relief style technique widely used to give the design a characteristic look of authenticity and security. Most tax stamps use security papers with security fibres and dots with embedded data, codes or serial numbers within the printed design to utilize track and trace technology. The more the complexity of a tax stamp, the more security and serialization the stamp can offer. Tax stamps in the 21st century are modern security tools using the latest technologies such as embedded data, holograms, security inks, taggants, track and trace and more in the future.
For further information about your Tax Stamp production needs, give us a call at 651-407-3100.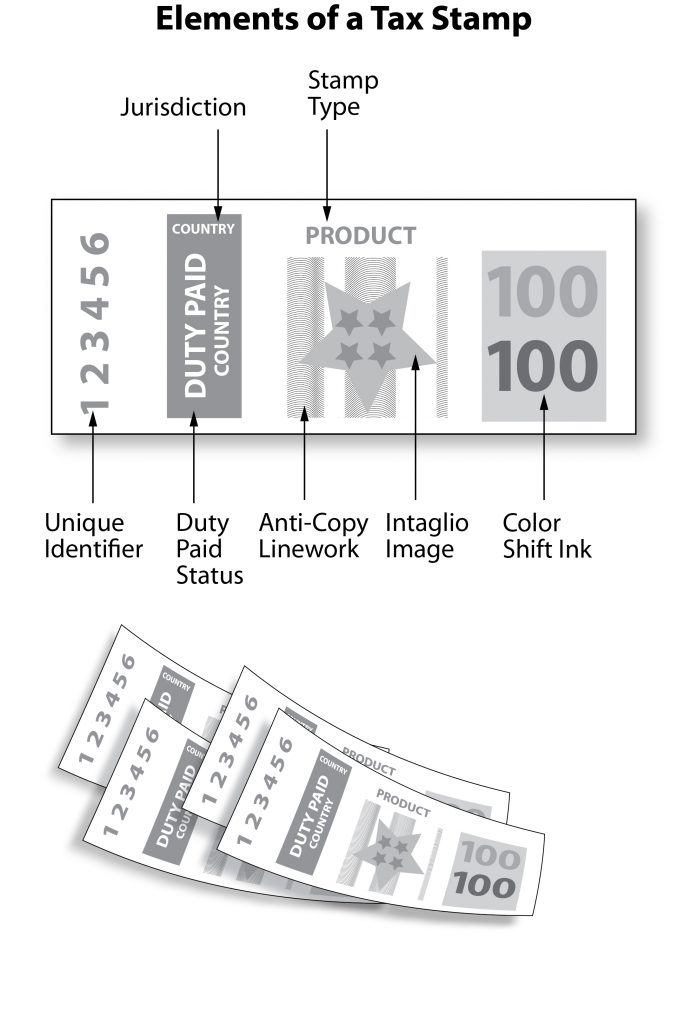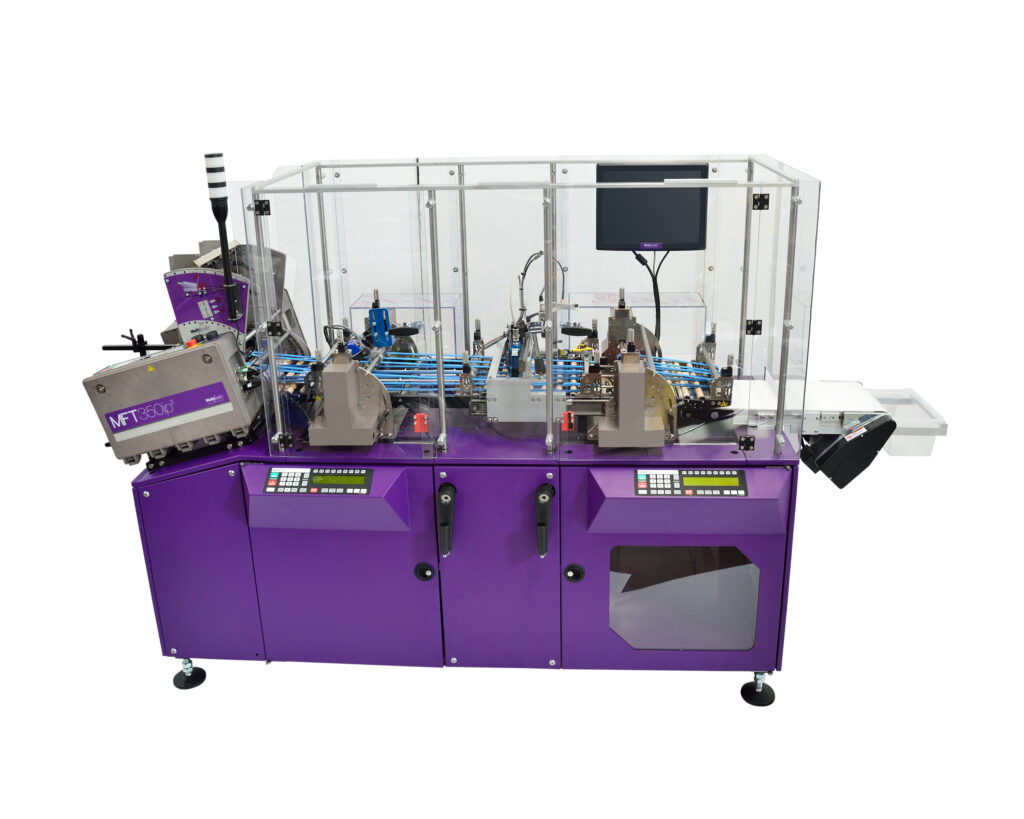 Want to See How your Product Integrated
with our Machines?
We perform video demos for serious inquiries that are interested in receiving a video
demo showing how well our machines work with your product.