Strong, Compact, Economical Sheet, Film, and Paper Cutting System
MFT Automation's Roll-to-Sheet Cutting System incorporates a modular high-speed unwind web feeding to a driven discharge cutter system that is ideal for a variety of cutting and placing applications.
The servo-driven roll unwind and driven discharges combine to make lightning-fast feeding and cutting. The system maintains consistent light web tension by signaling the unwind to release more product as the driven discharges move the web through the system. The speed and accurate placement and cutting of sheets, film, wrap, soaker pads, or other material is maximized via a fast and accurate shearing blade motion of the pneumatic guillotine cutter (320mm cutting area), and pneumatic air blast pad transfers.
Set up and operation is easy, with roll capacities maximums reaching 22 inches (diameter) or 150 lbs.
Tell Us About Your Application
Roll-to-Sheet Cutting System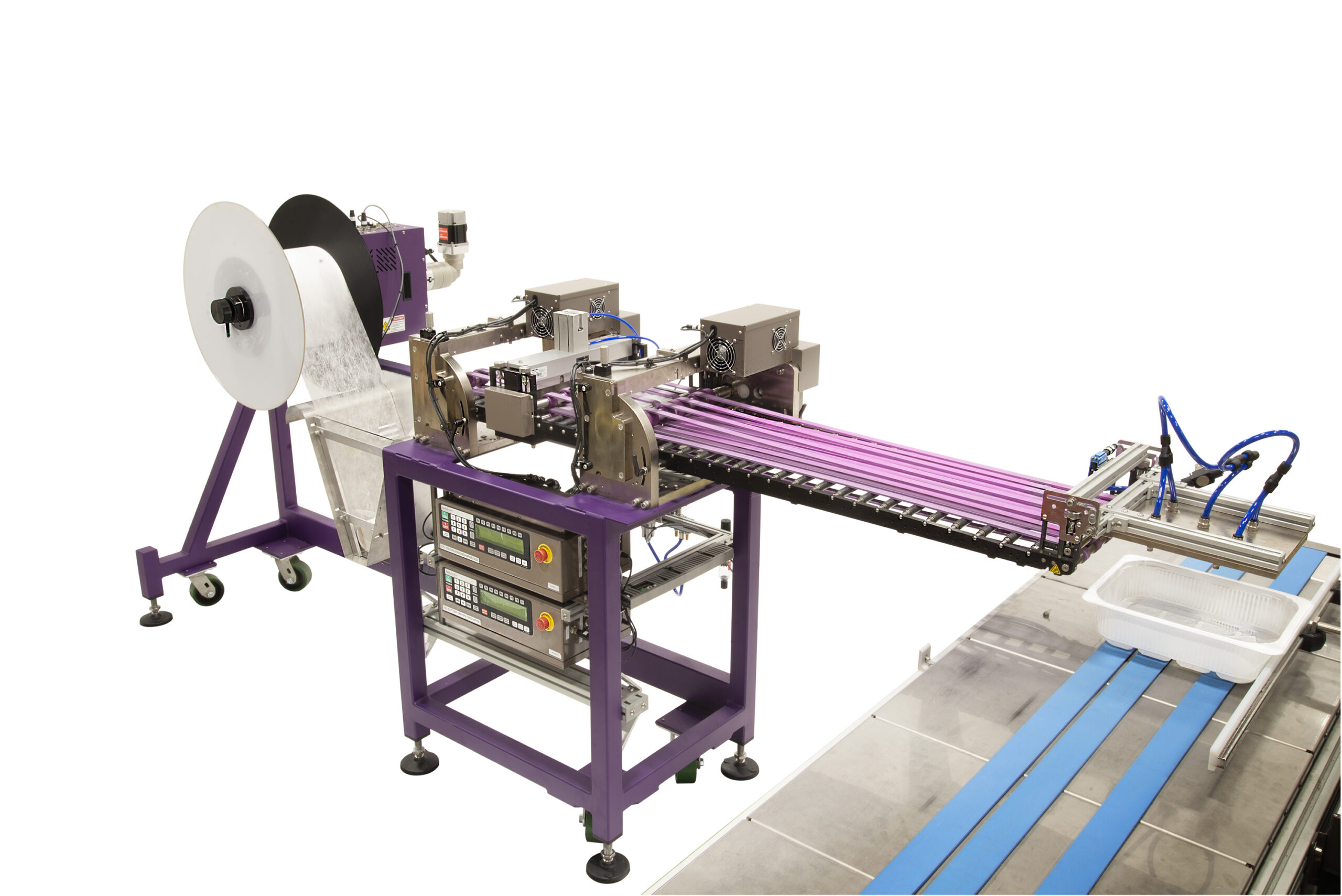 Our systems are highly customizable to match your application. Submit your current automation challenge and we'll work with you to create a system that fits your specific needs.
COMMON APPLICATIONS
Below are a few examples of common applications used with the Roll-to-Sheet Cutting System. Our
machines all have a wide variety of applications, so please reach out if you have a question
regarding your specific application and we will find the right solution for you!
Looking for spare parts?
Current customers get access to our online store, the Parts Portal, for convenient and fast online ordering of spare parts and accessories.
WANT A MORE EFFICIENT AUTOMATION PROCESS?
Talk with one of our automation equipment experts