Feed and Thermal Print System Meets Rigorous
Clean Room Standards
We understand our customers' challenges and problems and work with them at every stage of the design and build process. Every project has a unique story. Below are just a couple of examples which display our dedicated efforts towards our customers.
Situation:
A systems integrator needed a solution that would separate, transport, print, and accumulate the product in a catch tray. The system had to meet strict clean room standards and all parts used required material certification.
Action:
Multifeeder's engineering team developed a solution which used a combination of standard products and third party equipment. A base 550 WD SST Feeder was upgraded to include a Vactrac Discharge that secured the product onto the belt, a thermal transfer print system that printed on Tyvek Sheets, and a catch tray where the finished product would be presented for removal.
Results:
The solution proved to be successful after a Factory Acceptance Test took place. The result was the systems integrator being able to easily integrate our custom system to their production line.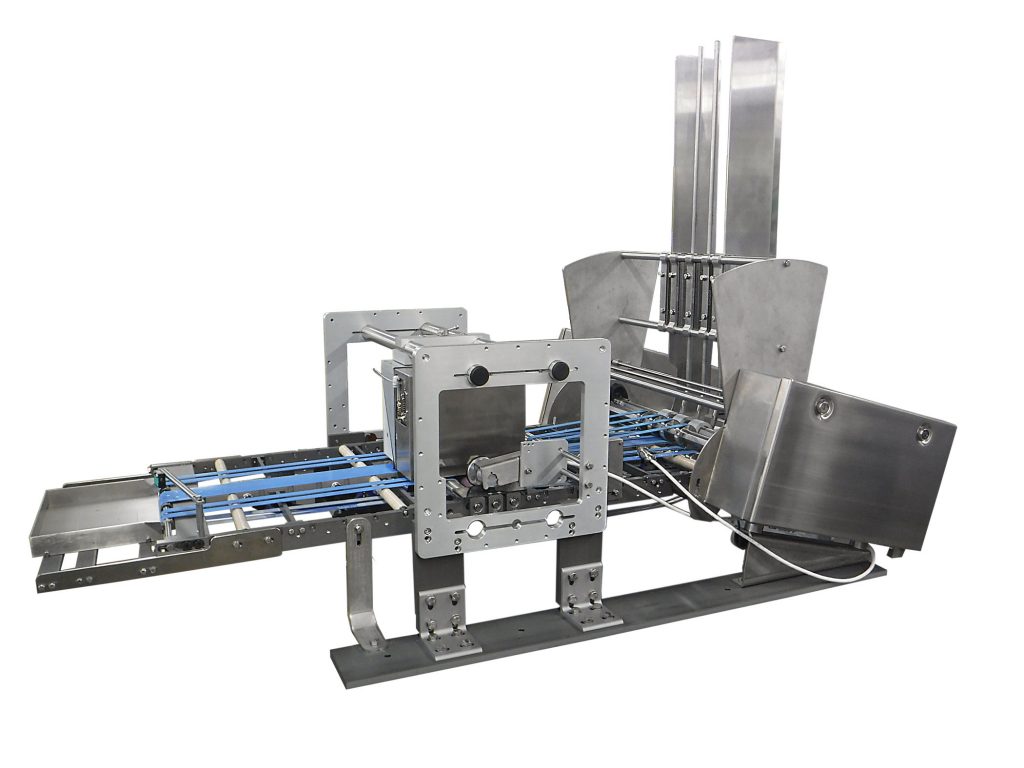 Integrated Pharmaceutical System Designed with Safety in Mind
Situation:
A customer required a turnkey solution that would count, verify, and batch pharmaceutical pouches. The system had to include interlocked guarding and an emergency stop button to meet safety requirements.
Action:
MFT Automation met the customer's needs by using a 250 ip3 Friction Feeder, and Automatic Product Loader (APL), safety guarding, and a Keyence barcoding reader. The designed system allowed for additional loading capacity, the ability to verify the programmed barcode, and then batch the product for removal.
Results:
The turnkey system was successful. The customer was impressed by Multifeeder's ability to meet their heightened safety requirements and became a repeat customer a year later when they ordered a second turnkey solution.