Batching Solution for Maximum Product Support
The Linear Batch Dropper uses fast retracting rods to hold and drop batches. It is attached to a friction feeder that counts the products for batching. The rods are powered by an electric motor or pneumatic cylinder and can be positioned at the ideal height depending on the required stack size. Height adjustable rods are also an available option. The retractable rods can hold a variety of product with varying weight, size, and thickness. Whether a product is flimsy and wide or thick and narrow, the linear batch dropper can effectively batch and drop the products onto a conveyor for the next step in the process.
Linear Batch Dropper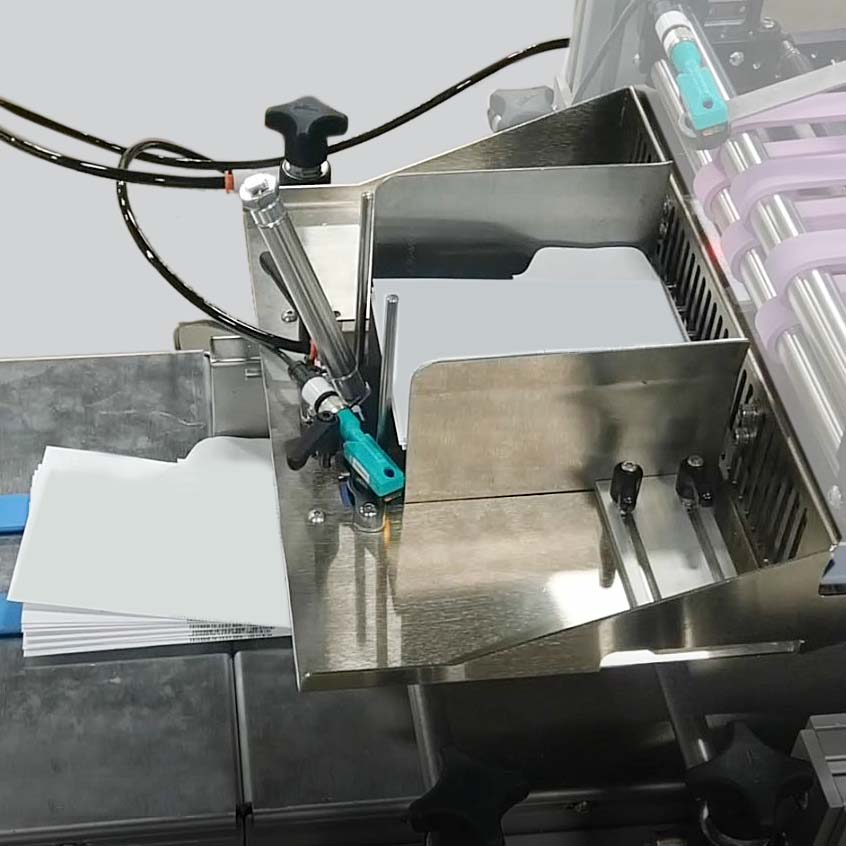 Our systems and machines are highly customizable to match your application. Submit your current automation challenge and we'll work with you to find the components that fit your specific needs.
PRODUCT VIDEO
Check out how our feeder components enhance systems. See our Linear Batch Dropper in action!
Want to see how your product works in our machines? Request a video demo and send us a sample of your product for us to test.
Looking for spare parts?
Current customers get access to our online store, the Parts Portal, for convenient and fast online ordering of spare parts and accessories.
WANT A MORE EFFICIENT AUTOMATION PROCESS?
Talk with one of our automation equipment experts