Durable and high-definition heat-driven prints
Thermal transfer printing is a printing method that uses heat and a thin ribbon to print on a surface. The thin ribbon is melted by the heated printhead to form the image and text. The melted ink from the ribbon is absorbed into the surface and the printed image becomes part of the media. This method creates a glossy permanent high-quality print that does not smudge and is impervious to heat and moisture. Thermal printing has unmatched image quality and durability results compared to any other on-demand printing techniques.
Thermal Transfer Print System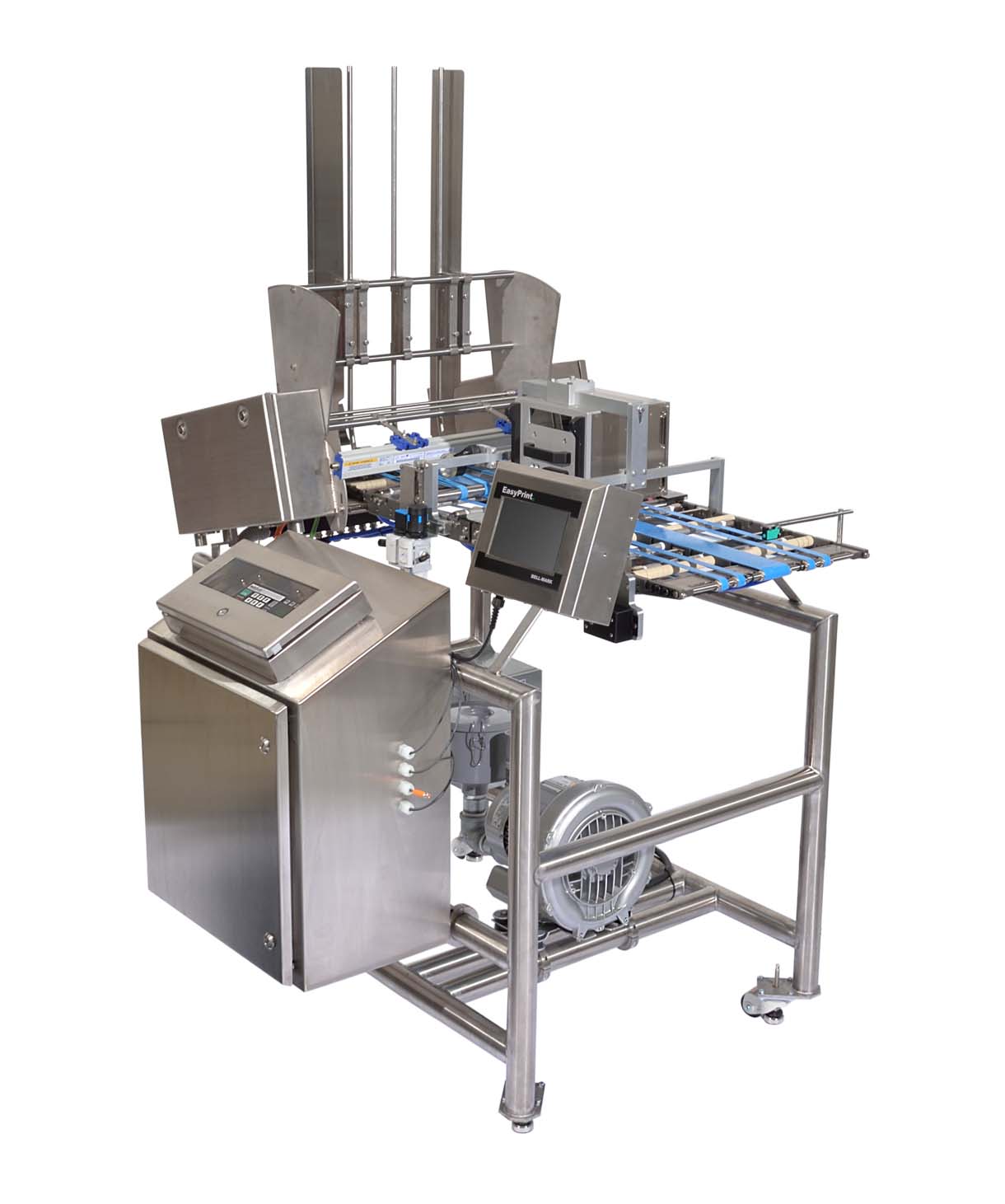 Our systems are highly customizable to match your application. Submit your current automation challenge and we'll work with you to create a system that fits your specific needs.
Product Video
Check out how our system solutions enhance systems. See our Thermal Transfer Print System in action!
Want to see how your product works in our machines? Request a video demo and send us a sample of your product for us to test
Common Applications
Below are a few examples of common applications used with the Thermal Transfer Print System. Our
machines all have a wide variety of applications, so please reach out if you have a question
regarding your specific application and we will find the right solution for you!
Looking for spare parts?
Current customers get access to our online store, the Parts Portal, for convenient and fast online ordering of spare parts and accessories.
WANT A MORE EFFICIENT AUTOMATION PROCESS?
Talk with one of our automation equipment experts