The cannabis industry is a multi-billion dollar industry that has no intention of slowing down. It's estimated that by 2022, the legal-marijuana industry could impact the economy by $77 billion (source). If you're in the business of cannabis production, you'll inherently need to think about the role packaging plays in your process. With packaging comes the need for cannabis labeling and safety protocols. This blog shares a few of the steps, products, and equipment worth trying for cannabis labeling. Above all, we hope one of these steps helps you to have a blooming business in 2021. 
1. Identify a Concentrate Container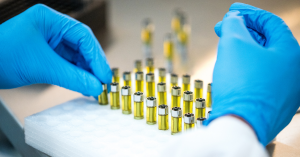 First, you'll need something to contain your cannabis. For concentrated versions of the plant, cartridges and containers are common options. Versions of these concentrate packaging may include glass concentrate containers, vape cartridges, oil cartridges, AVD cartridges, and Ccell cartridges. However, there are many options for this step. 
2. Choose a Packaging Method
Secondly, you'll want a way to transport and seal the container. To do this, you'll need to figure out a plan for your packaging. A few commonly used products for packaging include flattened cartons, product free pouches (like a mylar bag), and round containers (similar to a pill bottle), or cartridge blister packaging. 
3. Invest in Tamper Evident Labels or Stickers
Thirdly, you'll want to seal your concentrate containers and packaging properly. You can do this by applying a tamper evidence dispensary label or a paper sticker label to the product and/or package. These small labels help protect the integrity of your product. By utilizing tamper evident labels or stickers, you'll ensure your customers, product, and company are safe from anything harmful.
4. Select a Packaging Labeler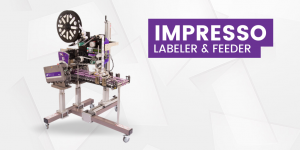 Finding a label machine that can properly place your dispensary labels is key to producing more products, selling more products, and keeping your brand standards in place. When searching for a cannabis label applicator it's important to know if you can feed your packaging through the labeler with ease and precision. Doing a FAT or Factory Acceptance Test will help you confirm this and ensure the performance is up to par. This also ensures you're investing in a packaging labeler that actually works for your product. 
Oftentimes the label applicator will place the tamper evident labels or stickers on the product for you automatically — saving you time and money. When pairing the labeler with a feeder system, you'll ensure your cannabis production is fully automated and secure. There are even hygienic labelers and hygienic feeders if you're looking to keep your space clean and sterile. 
5. Know your State's Cannabis Labeling Laws
Finally, if you haven't already educated yourself on the labeling laws in your state now is the time. Below are a few labeling laws for states that have legalized cannabis — more cannabis state laws can be found here (Note: Always refer to your state's government website for updated cannabis laws).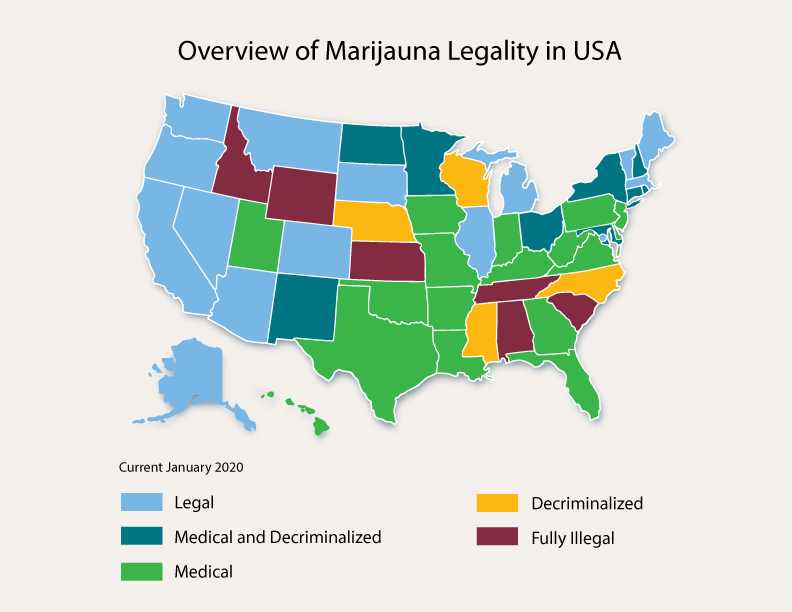 In conclusion, as the cannabis industry continues to flourish, so will the equipment and packaging options. If you're wanting to increase output, improve your packaging standards, or update your cannabis production line — we have a solution that can help. Check out some of our labelers, friction feeders, and integrated systems or get in touch with us below and someone from our team will be in touch.
DISCLAIMER: The contents of the Multifeeder Technology website regulatory pages are for general information only. The information herein should not be relied upon for legal advice on state marijuana laws. We provide links to state cannabis regulatory sites; we do not vouch for or assume any responsibility for the content, accuracy or completeness of material presented in linked sites. The information presented on these pages may not reflect the most current legal developments in the marijuana industry. We disclaim all liability in respect to actions taken or not taken based on any or all of the contents of this site to the fullest extent permitted by law.